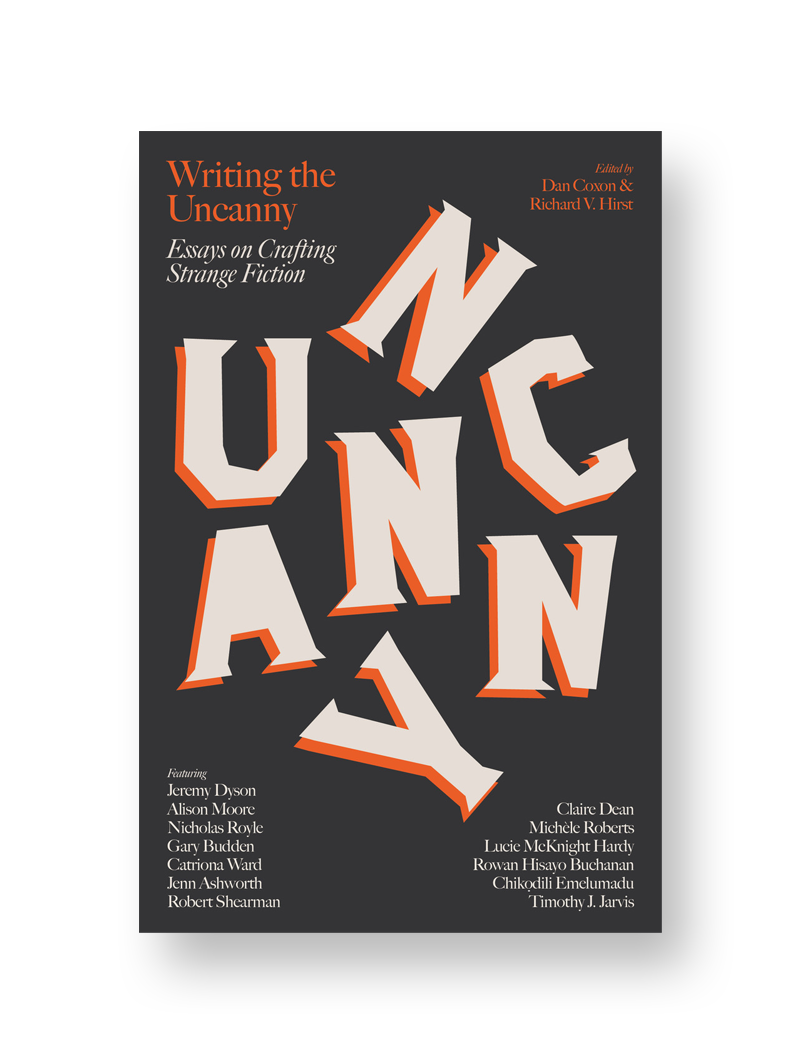 Writing the Uncanny
by Dan Coxon & Richard V. Hirst
From M.R. James to Shirley Jackson, the Uncanny has long provided fertile ground for writers – and recent years have seen a notable resurgence in both literature and film. But how does the Uncanny work? What can a writer do to ensure their fiction haunts the reader's imagination?
Writing the Uncanny sees some of the best contemporary authors explain what drew them to horror, ghost stories, folklore and beyond, and reveal how to craft unsettling fiction which resonates. Authors such as Jeremy Dyson, Alison Moore, Jenn Ashworth and Catriona Ward share their insights on psychogeography, fairy tales, cultural tradition and the supernatural, and offer practical advice on their different approaches to the genre.
Writing the Uncanny is an essential guide for both the casual reader and the aspiring writer of strange tales.
Dan Coxon is an editor and writer based in London. His anthology This Dreaming Isle was shortlisted for both a Shirley Jackson Award and a British Fantasy Award. His non-fiction has appeared everywhere from Salon to The Guardian, and a collection of his short fiction, Only The Broken Remain, was published by Black Shuck Books in November 2020.
Richard V. Hirst is based in Manchester. He is the editor of We Were Strangers: Stories Inspired by Unknown Pleasures and That's the Colour: Stories Inspired by Low, both published by Confingo Publishing. His writing has been published in The Guardian, the Big Issue, Time Out and others.