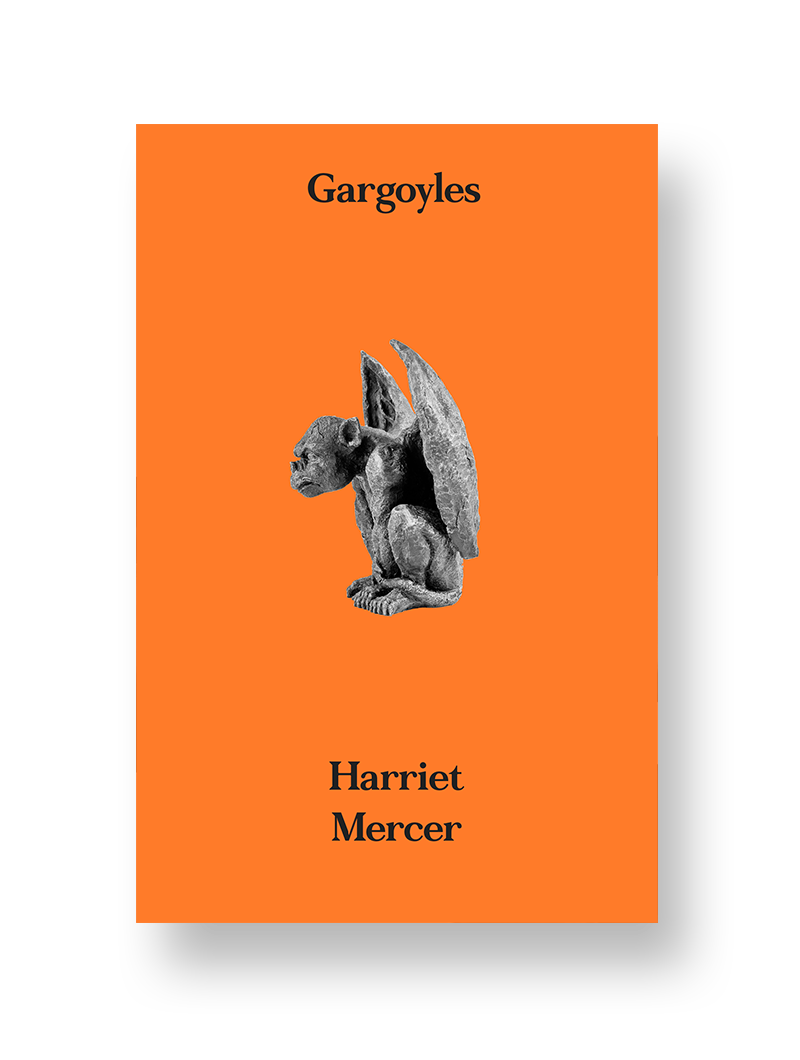 Gargoyles
by Harriet Mercer
INCLUDED in Florence Welch's Between Two Books Book Club: 'Her writing is bright and hopeful, as she finds that not all gargoyles can be defeated, and there are some we have to learn to live alongside.'
'Gargoyles is deeply moving, providing a serious connection with readers.'
– Stylist
'Gargoyles is a beautiful book about an awful experience; a very elegant, moving and timely study of illness and how it influences time, memory and reality.'
– Sara Baume, author of A Line Made By Walking and Handiwork
'Experimental and daring, tender and compelling; Gargoyles is a story of illness, trauma and self-knowledge that has burnt itself into my mind forever.
I urge you to read this beautifully written and startling book.'
– Rebecca Tamás, author of Strangers & WITCH   
Six weeks after her fortieth birthday, Harriet is struck by a rare and life-threatening illness. What follows is a long, painful and arduous stay at Charing Cross Hospital.
From the first day in Critical Care, whenever Harriet tries to sleep, the backs of her eyes come alive with soul-sucking gargoyles; she remains awake for the entire six weeks. Such wakefulness produces its own hallucinations: the gargoyles become metaphors for lurking demons, fear of death, her relationship with her late father, and her dream of having a family.
A stunning blend of poetic memoir and essays, Gargoyles explores the effects of illness, grief, love, and loss, but is also about the power of memory, which both haunts and enriches. It asks us to celebrate that which is in front of us, not taking our lives and health for granted. Sometimes, this means we have to learn to live with the gargoyles.
Harriet Mercer lives in London and roams parks, fields and concrete jungles with a camera slung over her shoulder. She is a winner of the University of London MA in Creative Writing Prize. harrietmercer.co.uk