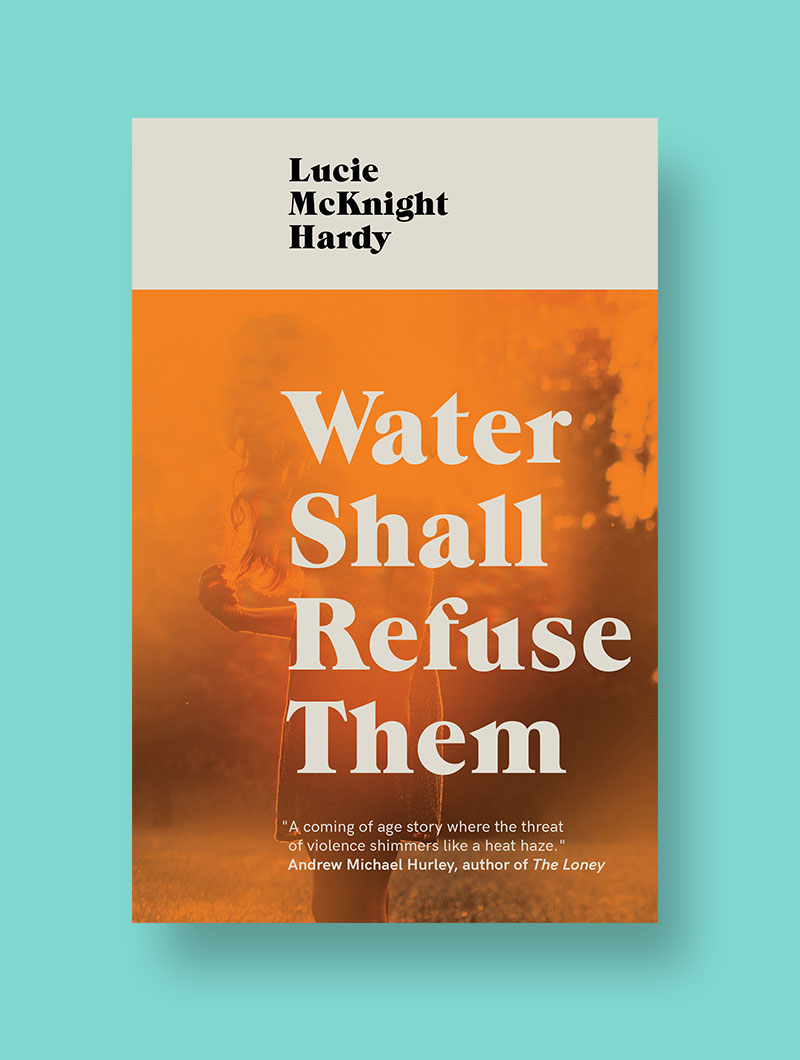 Water Shall Refuse Them
by Lucie McKnight Hardy
"A coming of age story where the threat of violence shimmers like a heat haze."
– Andrew Michael Hurley, The Loney
"Something strong, vivid and disquieting grows tall from Folk Horror soil in this novel."
– Aliya Whiteley, The Arrival of Missives
Shortlisted for the Mslexia Novel Award 2017
Longlisted for the Caledonia Novel Award 2018
The heatwave of 1976. Following the accidental drowning of her sister, sixteen-year-old Nif and her family move to a small village on the Welsh borders to escape their grief. But rural seclusion doesn't bring any relief. As her family unravels, Nif begins to put together her own form of witchcraft – collecting talismans from the sun-starved land. That is, until she meets Mally, a teen boy who takes a keen interest in her, and has his own secret rites to divulge.
Reminiscent of the suspense of Shirley Jackson and soaked in the folk horror of the British landscape, Water Shall Refuse Them is an atmospheric coming-of-age novel and a thrilling debut.
Lucie McKnight Hardy grew up in rural West Wales, the daughter of London immigrants. She grew up speaking Welsh and her education was in Welsh. She studied English at the University of Liverpool, studied creative writing with the OU, and has just completed the MA in Creative Writing at Manchester Metropolitan University.