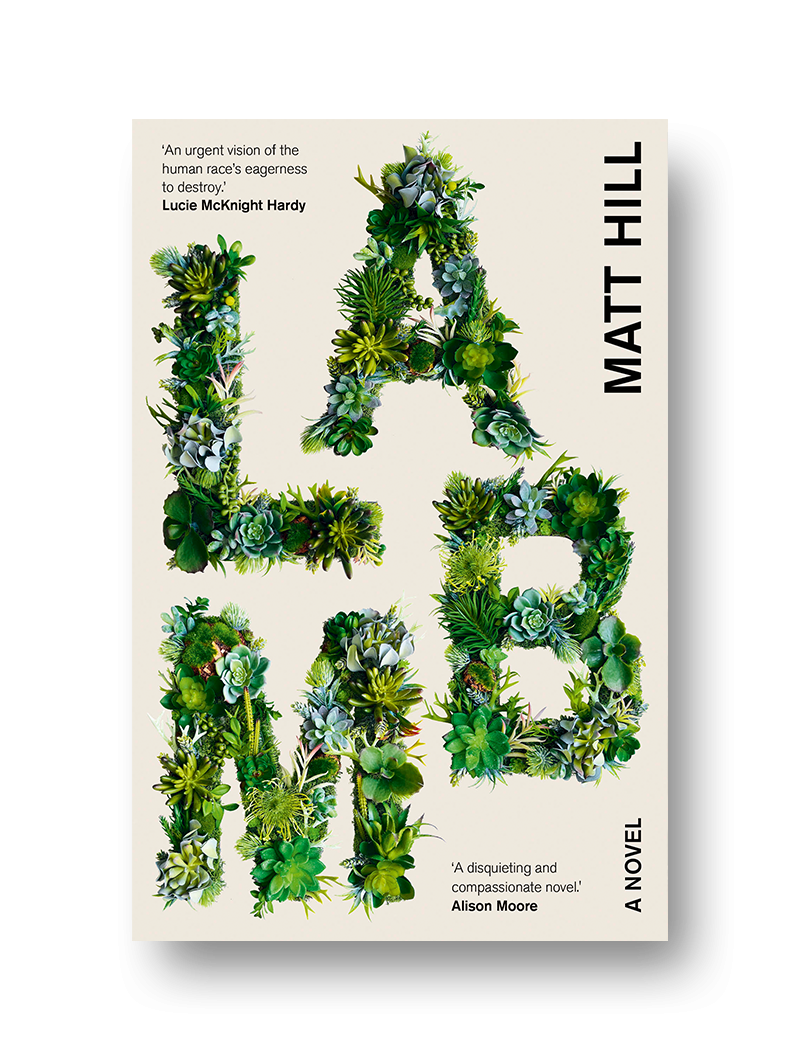 Lamb
by Matt Hill
THIS IS A PREORDER FOR A BOOK PUBLISHED OCTOBER 2023
"Matt Hill's Lamb finds a strange new place where deep pragmatism, lyricism and spirituality meet. It's a wonderful novel, bursting with ideas and emotions, beautifully brought to life." – Aliya Whiteley
'Lamb is terrifically inventive, steeped in mystery and rich with vivid imagery; a disquieting and compassionate novel.' – Alison Moore
'Hill leads the reader into the eerie landscape of a broken-down, worn-out England, then peels away that surface to reveal the weirder truths beneath: a world where the deep roots of folklore are entangled with the nightmares of technology, and the oldest questions — about what parents and children owe one another' – Sam Thompson
'An incredibly nuanced and urgent vision of the human race's eagerness to destroy. The prose is deft and gorgeous and the subject matter slippery. This is a horrific and beautiful novel, with an almost unbearable tenderness.' – Lucie McKnight Hardy
'It's inside every parent to want to carry their child's terror. It's the thing they never tell you about. Watching your child grow up, watching your child learn to suffer…'
When lorry driver Dougie Alport carries out a deadly attack on his employer's head office, the reverberations of his actions unleash a grief in his wife Maureen that threatens to reveal the secret she has spent years hiding from their son, Boyd.
Moving north to start again is Maureen's best response. But as the walls begin to throb with mould and his mother slips from his grasp, Boyd decides to flee, finding solace with a new friend at the landfill site on the edge of town. Here, a startling discovery upends Boyd's new life and forces him into a reckoning with his mother, her past, and his future.
A visceral story of collective memory and moss-coated horror, Lamb asks us how far we'd go to protect those we love, and how intensely we are bound to those who have come before us.
Matt Hill grew up in Tameside, Greater Manchester, and now lives on the edge of the Peak District. He is the Philip K. Dick Award nominated author of The Folded Man, Graft, Zero Bomb and The Breach.