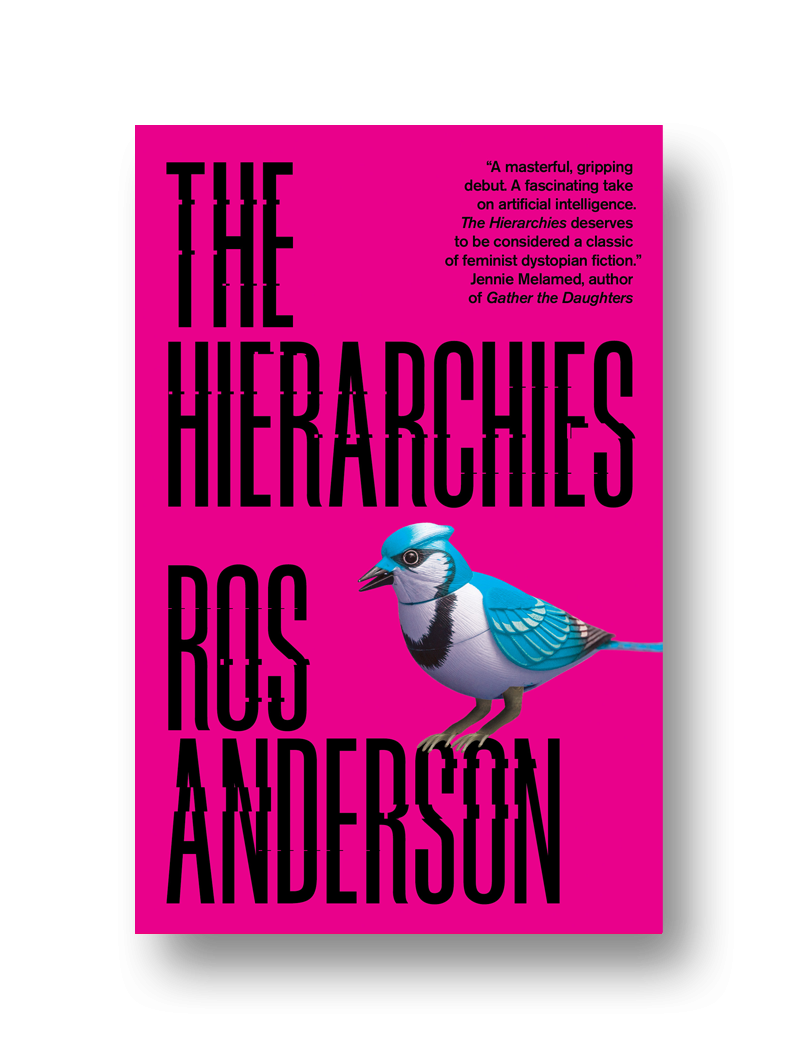 The Hierarchies
by Ros Anderson
"A treat of a tale told through the compelling diary of Sylv.ie, a sex doll. By turns, fun, fascinating and dark, it plays with ideas of power, love, sex and what it means to be human. The Hierarchies is a propulsive debut subtly fizzing with the off-beat excitement of (to borrow Sylv.ie's words) 'a tango for titanium and bone'." – Kiare Ladner, author of Nightshift
"A quiet triumph… Anderson's prose Sylv.ie's voice offers a beautiful combination of naivete and wisdom, full of nonhuman puzzlements, off-kilter observations and limpid poetry." – The Washington Post
"Anderson has constructed a novel that goes beyond common conversations about what we will do, and what will happen to us, if robot women come into being… It's a shocking and eye-opening debut, one that has me looking at my coffee maker a little differently." – Bitch Media
Your Husband is the reason for your existence. You are here to serve him. You must not harm your Husband. Nor may you harm any human.
Sylv.ie is a synthetic woman. A fully sentient robot, designed to cater to her Husband's every whim. She lives alone on the top floor of his luxurious home, her existence barely tolerated by his human wife and concealed from their child.
Between her Husband's visits, deeply curious about the world beyond her room, Sylv.ie watches the family in the garden—hears them laugh, cry, and argue. Longing to experience more of life, she confides her hopes and fears only to her diary. But are such thoughts allowed? And if not, what might the punishment be?
Ros Anderson trained as a dancer but now works as a copywriter and design journalist. She lives in the UK and THE HIERARCHIES is her debut novel.
Out of stock