Say hello to the 2021 Spring list from Dead Ink!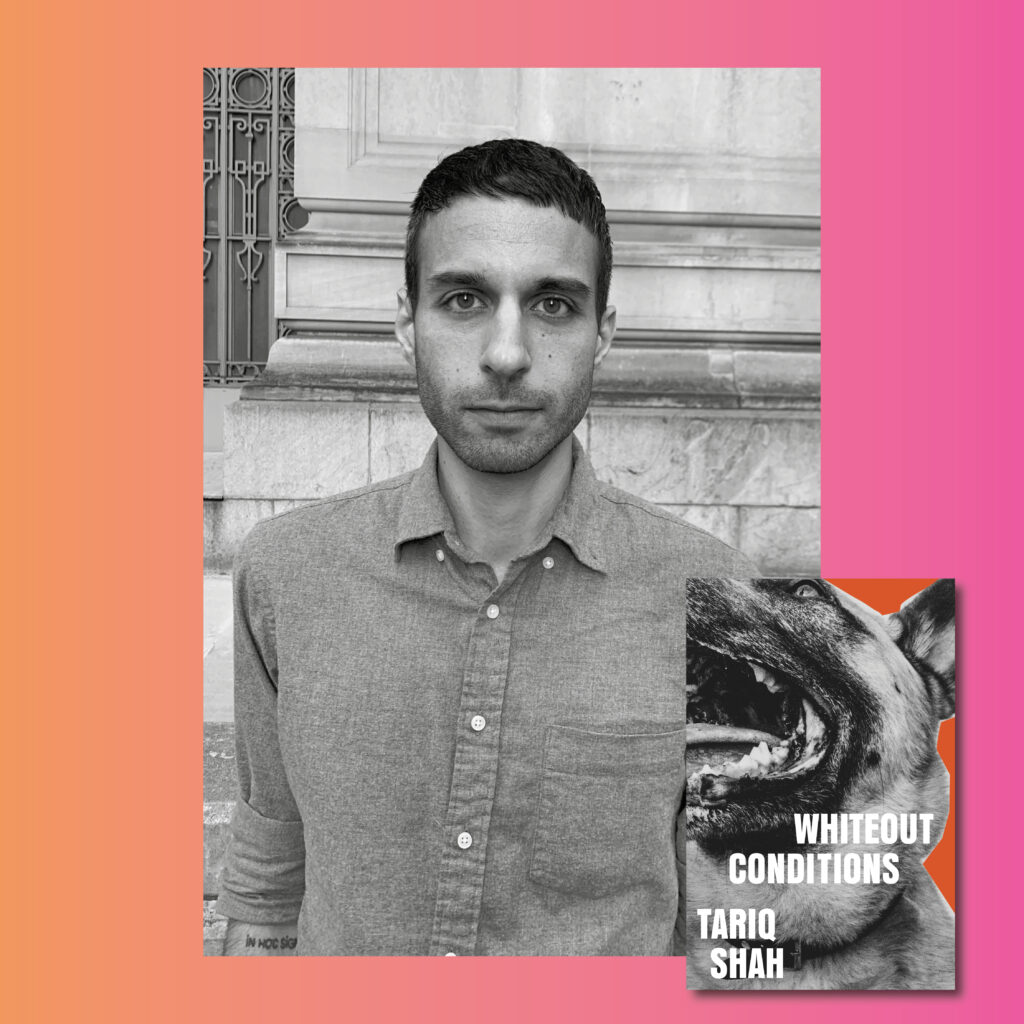 Tariq Shah with Whiteout Conditions (coming in March) – PRE-ORDER
Ant is back in Chicago for a funeral, and he typically enjoys funerals. Since most of his family has passed away, he finds himself strangely attracted to their endearing qualities: the hyperbolic language, the stoner altar boy, seeing friends in suits for the first time. That is, until the tragic death of Ray — Ant's childhood friend, Vince's teenage cousin. Ray was the younger third-wheel that Ant and Vince were stuck babysitting while in high school, and his sudden death makes national news.
In the depths of a brutal Midwest winter, Ant rides with Vince through the falling snow to Ray's funeral, an event that has been accruing a sense of consequence. With a poet's sensibility, Shah navigates the murky responsibilities of adulthood, grief, toxic masculinity, and the tragedy of revenge in this haunting Midwestern noir.
Born and raised in Illinois, Tariq Shah writes fiction and poetry. His chapbook, 'heart assist device,' was a finalist for the 2019 no, dear/small anchor press chapbook series. A Best of the Net award nominee, his work appears in jubilat, Heavy Feather Review, No, Dear Magazine, Anomaly, and other publications. Whiteout Conditions is his first novel.
Twitter: @tariqshwa
Instagram: @tariqshwa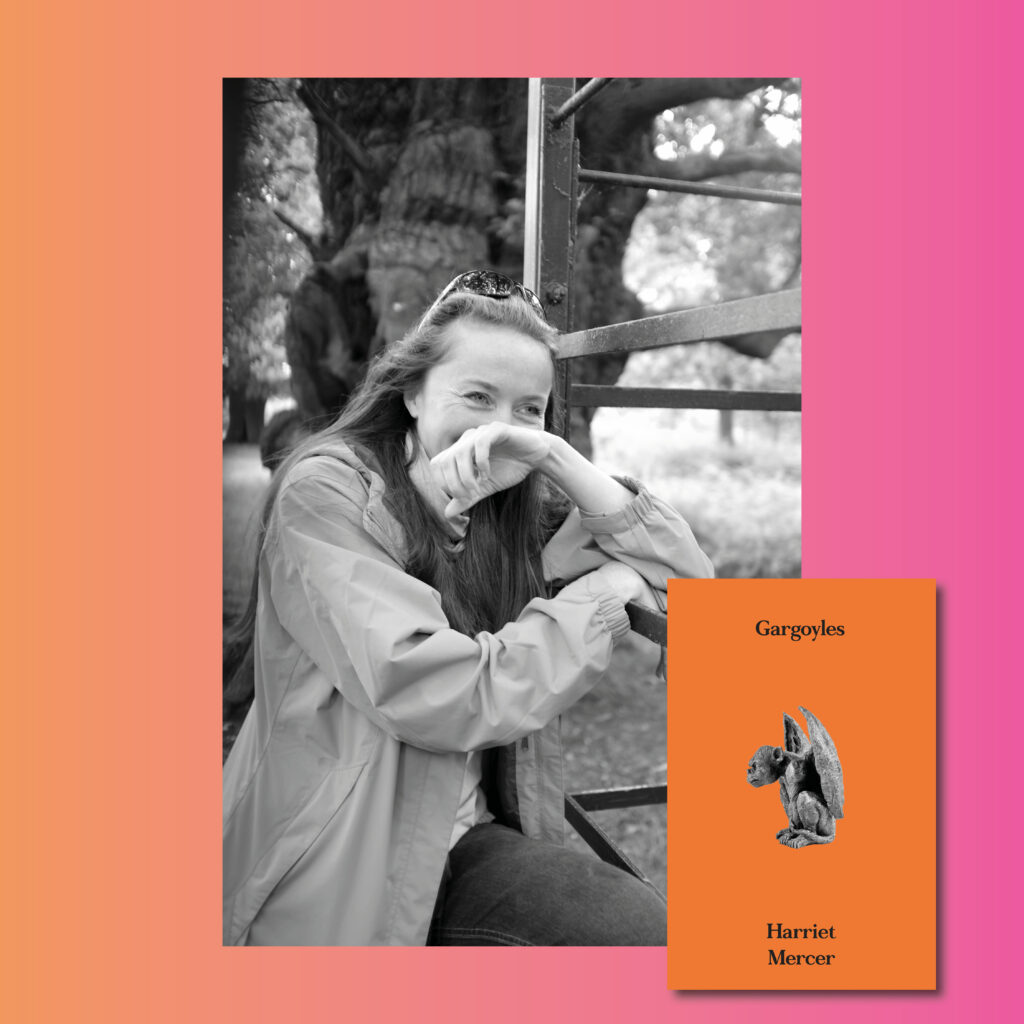 Harriet Mercer with Gargoyles (coming in April) – PRE-ORDER
Six weeks after her fortieth birthday, Harriet is struck by a rare and life-threatening illness. What follows is a long, painful and arduous stay at Charing Cross Hospital. From the first day in Critical Care, whenever Harriet tries to sleep, the backs of her eyes come alive with soul-sucking gargoyles; she remains awake for the entire six weeks. Such wakefulness produces its own hallucinations: the gargoyles become metaphors for lurking demons, fear of death, her relationship with her late father, and her dream of having a family.
A stunning blend of poetic memoir and essays, Gargoyles explores the effects of illness, grief, love, and loss, but is also about the power of memory, which both haunts and enriches. It asks us to celebrate that which is in front of us, not taking our lives and health for granted. Sometimes, this means we have to learn to live with the gargoyles.
Harriet Mercer lives in Teddington, South West London. She received a distinction for her MA in Creative Writing at Royal Holloway and was awarded the University of London Creative Writing Prize. Harriet is rarely without her camera; a lover of nature, she is inspired to find beauty in the everyday.
Twitter: @harri8here
Instagram: @this_still_leaf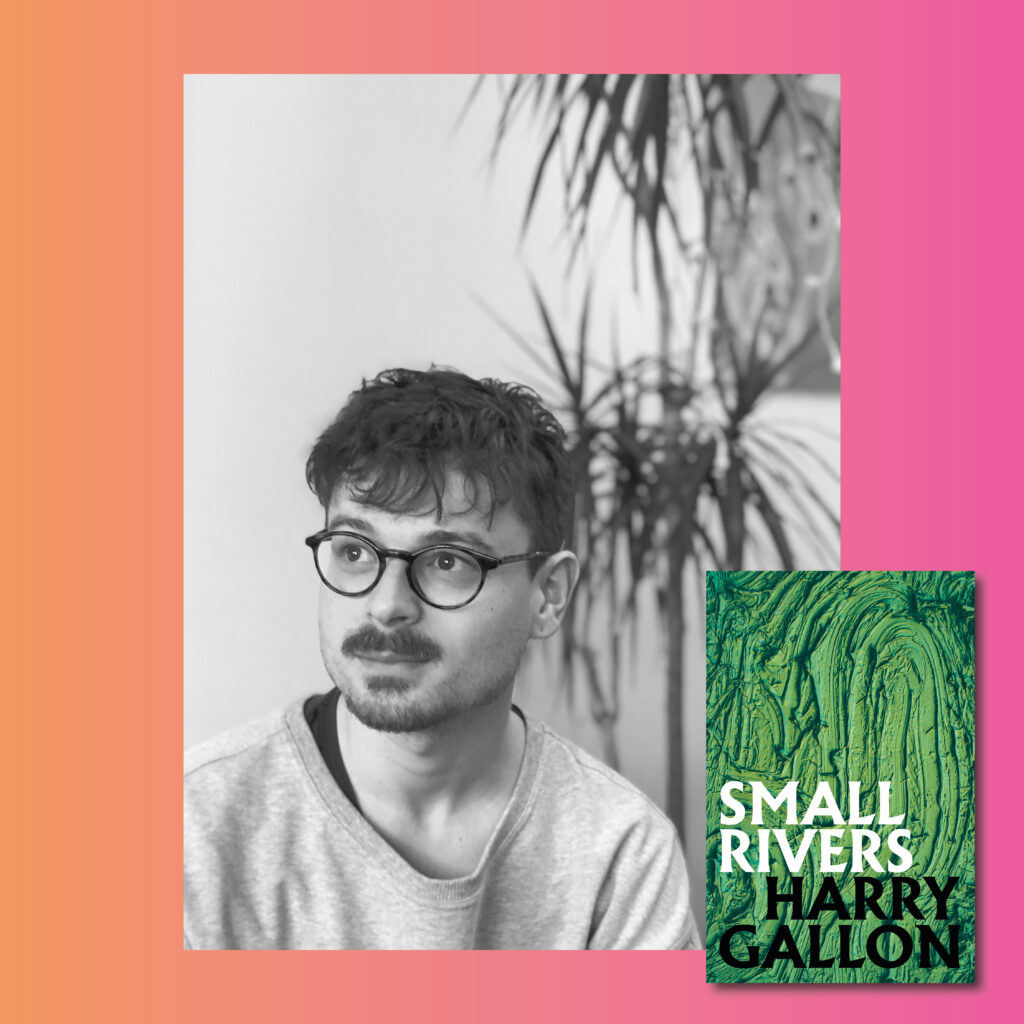 Harry Gallon with Small Rivers (coming in April) – PRE-ORDER
It's December 2016 and Toby and Angelica are going back to their father's farm for Christmas. Now that they live in London and Berlin respectively – eschewing the family trade in favour of more creative pursuits – this return to the pastoral also feels like a return to the parochial.
Their father is at the end of the worst year of his life. His wife, Marie died suddenly in a tragic accident. Struggling in every way, and in desperate need of help with work, he hired Damien, who moved in to the other property on the farm. But after Damien stole and lied, Frank had to fire him, leaving Damien seething. In his place, Frank hired Jerzy, a Polish worker, who now lives on the farm with his heavily pregnant wife, Irena.
Damien convinces himself that his home and job have been stolen from him by migrant workers, Frank is cautious of Jerzy after a few things seem amiss on the farm, and Toby and Angelica are quick to patronise and assume they know best. Jerzy and Irena keep noticing Damien's menacing presence, but Frank, Toby and Angelica are too wrapped up in their own problems to help; tensions to run high as they try to find a new normal now that they're living separate lives, without Marie holding them together.
Harry Gallon is a London-based author and ghostwriter, represented by Marjacq Scripts. He has an MA in Creative and Critical Writing from the University of Winchester, is the longlisting reader for The Bridport Prize first novel award, and a contributing editor for Minor Lit[s]. Harry's work features in numerous publications, including Forward Poetry, Open Pen and The London Magazine. His debut novel, The Shapes of Dogs' Eyes, was published in 2015, its follow-up, Every Fox is a Rabid Fox, in 2017. His third novel, Small Rivers, is due for release in 2021.
Twitter: @hcagallon
Instagram: @hcagallon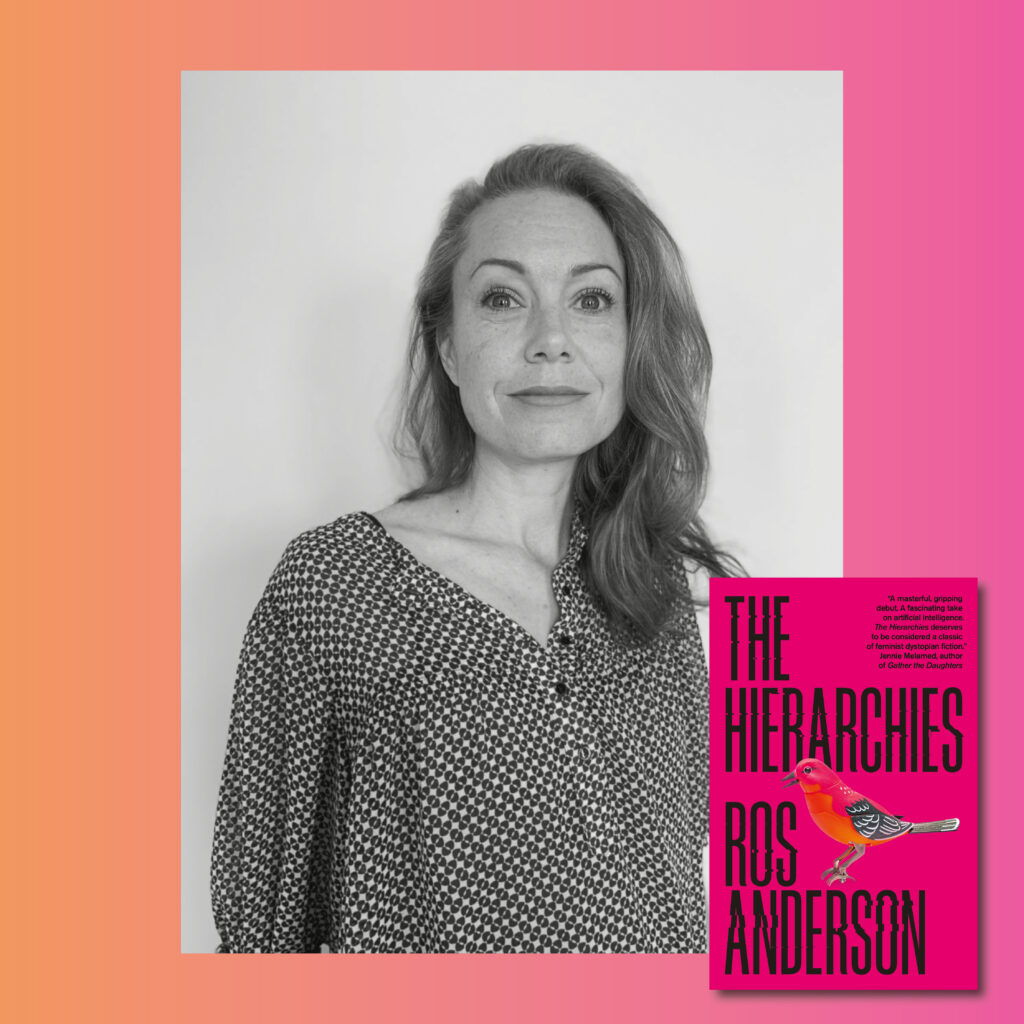 Ros Anderson with The Hierarchies (coming in June) – PRE-ORDER
Your Husband is the reason for your existence. You are here to serve him. You must not harm your Husband. Nor may you harm any human.
Sylv.ie is a synthetic woman. A fully sentient robot, designed to cater to her Husband's every whim. She lives alone on the top floor of his luxurious home, her existence barely tolerated by his human wife and concealed from their child.
Between her Husband's visits, deeply curious about the world beyond her room, Sylv.ie watches the family in the garden—hears them laugh, cry, and argue. Longing to experience more of life, she confides her hopes and fears only to her diary. But are such thoughts allowed? And if not, what might the punishment be?
Born in Penzance, Cornwall, at the very tip of the UK, Ros originally trained as a dancer. Since graduating she worked as a copywriter and design journalist, writing for publications including The Guardian, The Independent and Elle Decoration. The Hierarchies is her debut novel.