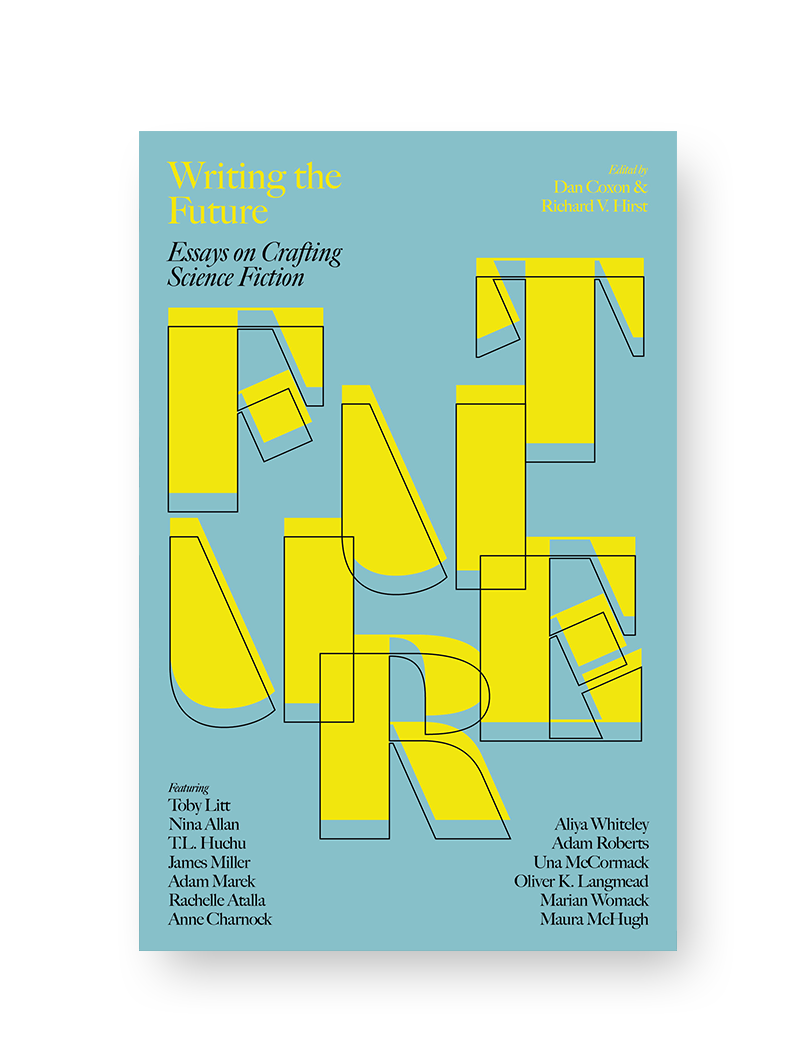 Writing the Future
by ed. Dan Coxon and Richard V. Hirst
THIS IS A PREORDER FOR A BOOK PUBLISHED SEPTEMBER 2023
For as long as humans have existed, they have asked: What if?
Science fiction was a defining genre of the postwar era, and its current boom across books, film and TV shows no sign of slowing. Space ships, time travel, aliens and artificial intelligence continue to obsess us, and dreams of the apocalypse haunt our own post-pandemic age. But what is it that compels writers to imagine the future?
Writing the Future gathers some of the best contemporary writers of science fiction, speculative fiction, dystopia and eco-fiction to explain their craft and explore the many worlds upon which our imaginations might land. Authors such as Toby Litt, Nina Allan, Adam Roberts and Una McCormack reveal how to balance scientific research with creative freedom, examine the different forms the written text might evolve into, and offer practical advice on giving life to your own vision of the future.
Whether you're a reader, a seasoned writer looking to hone your skills, or a beginner who's just starting out, Writing the Future provides valuable insights into the craft of imagining the worlds of tomorrow.
Featuring contributions from –
Nina Allan
Rachelle Atalla
Anne Charnock
Tendai Huchu
Oliver Langmead
Toby Litt
Adam Marek
Una McCormack
Maura McHugh
James Miller
Adam Roberts
Aliya Whiteley
Marian Womack