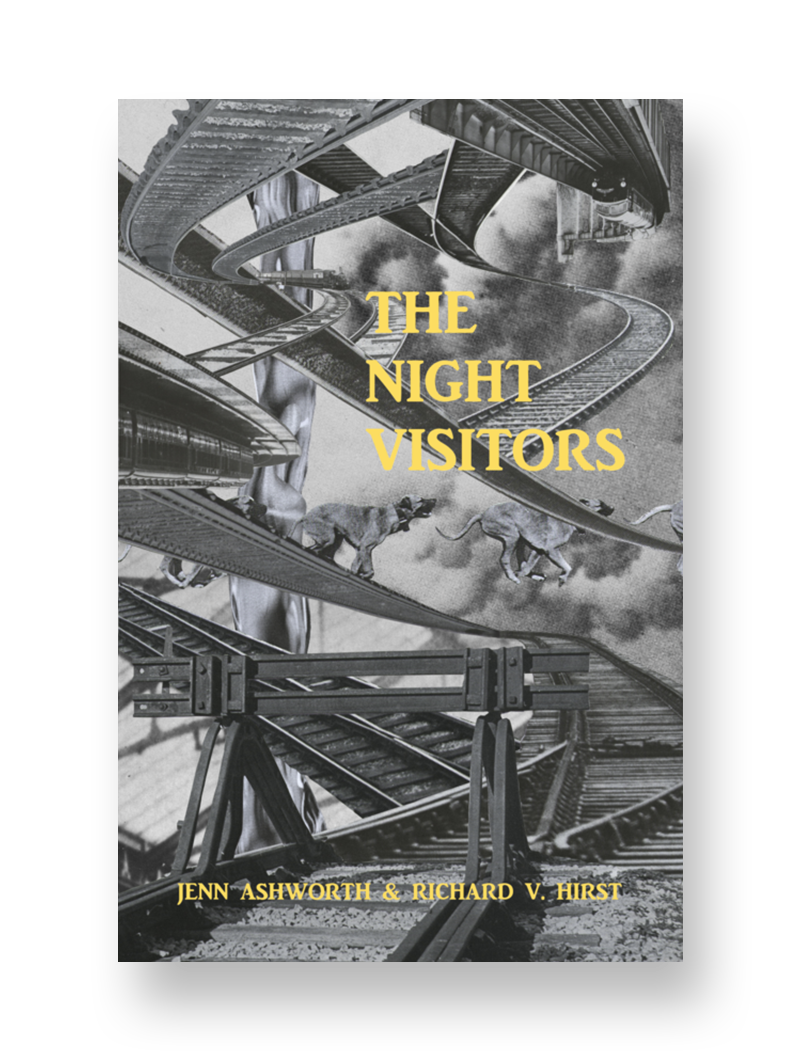 The Night Visitors
by Jenn Ashworth
and Richard V. Hirst
Orla Nelson used to be a famous writer and now she's seeking a comeback. Alice Wells wants to make something of herself before it's too late. In The Night Visitors these two women, connected by blood and ambition, investigate their ancestor Hattie Soak, a silent film star who fled the scene of a gruesome unsolved crime.
Told entirely via an exchange of emails, The Night Visitors is a story of ghosts, obsession and inherited evil. This novella traces the ways in which technology can hold and transmit our worst secrets and unspoken fears, and what happens when uneasy collaborations start to unravel.
Jenn Ashworth's first novel, A Kind of Intimacy, was published in 2009 and won a Betty Trask Award. On the publication of her second, Cold Light (Sceptre, 2011) she was featured on the BBC's The Culture Show as one of the UK's twelve best new writers. Her third novel The Friday Gospels (2013) is published by Sceptre. She lives in Lancashire and teaches Creative Writing at Lancaster University. Her latest novel, Fell (Sceptre, 2016), is out now. 
Richard V. Hirst is a writer based in Manchester. His writing has appeared in the Big Issue, the Guardian and Time Out, among others.
Paperback
Approx. 100 pages