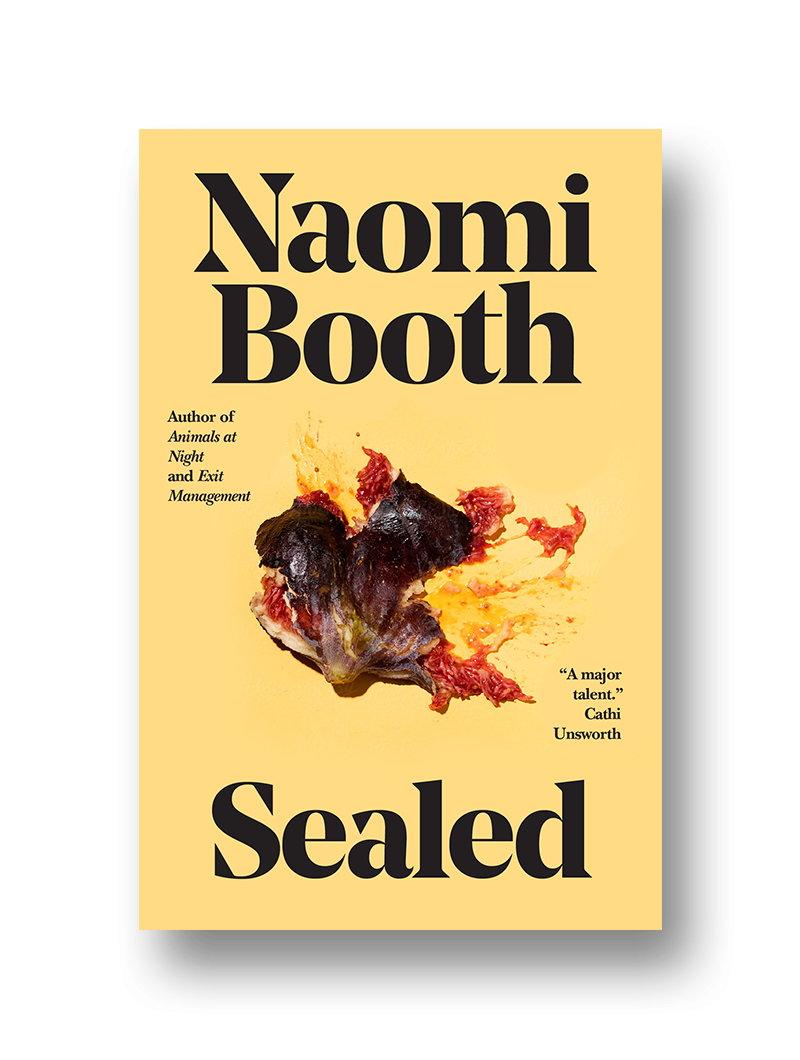 Sealed
by Naomi Booth
Shortlisted for The Guardian's Not the Booker Prize 2018
Fresh Voices: 50 Writers You Should Read Now, the Guardian
'An accomplished, slow-burning meditation on motherhood, pregnancy and love. […] A marvellous first novel.'
'Sealed is a harrowing, engaging, moving and deeply thoughtful text about motherhood, anxiety, conservation and romantic relationships: in short, it's an absolute belter.'
'A brilliant dystopian distillation of just about all the ecological fears a young parent can suffer.'
– Books of the Year 2017, the White Review
'Sealed is so beautifully written its brutal honesty hits that much harder. SEALED is an unflinching and unforgettable personal descent into ecological nightmare. This stunning book will leave a mark.'
— Paul Tremblay, Head Full of Ghosts
'Sealed is the perfect modern horror novel.'
– Helen Marshall, World Fantasy Award-Winning Author
'A genuine sense of urgency as well as great sense of place.'
– Nina Allan, author of The Rift
'A tense, fast-paced novel that terrifies in the most satisfying of ways.'
 – Bina Shah, author of Before She Sleeps
'There is an unbearable truth about the modern world to be found in this book, but it cannot be looked at, or talked of directly. There is only a state of dulled awareness about a terrifying epidemic, drawing closer, pulling tighter – until the final, visceral pages where the horror must come out in a rush of blood and desperation. What a delicate, provoking balance of apocalyptic vision and personal journey Sealed is. I loved it.'
– Aliya Whiteley, The Arrival of Missives
'We came out here to begin again. We came out here for the clear air and a fresh start. No one said to us: beware of fresh starts. No one said to us: God knows what will begin.'
Timely and suspenseful, Sealed is a gripping modern fable on motherhood, a terrifying portrait of ordinary people under threat from their own bodies and from the world around them. With elements of speculative fiction and the macabre, this is also an unforgettable story about a mother's fight to survive.
Heavily pregnant Alice and her partner Pete are done with the city. Above all, Alice is haunted by the rumours of the skin sealing epidemic starting to infect the urban population. Surely their new remote mountain house will offer safety, a place to forget the nightmares and start their little family. But the mountains and their people hold a different kind of danger.With their relationship under intolerable pressure, violence erupts and Alice is faced with the unthinkable as she fights to protect her unborn child.
Naomi Booth was born and raised in West Yorkshire and is now based inYork, where she lectures in Creative Writing and Literature at York St John University.