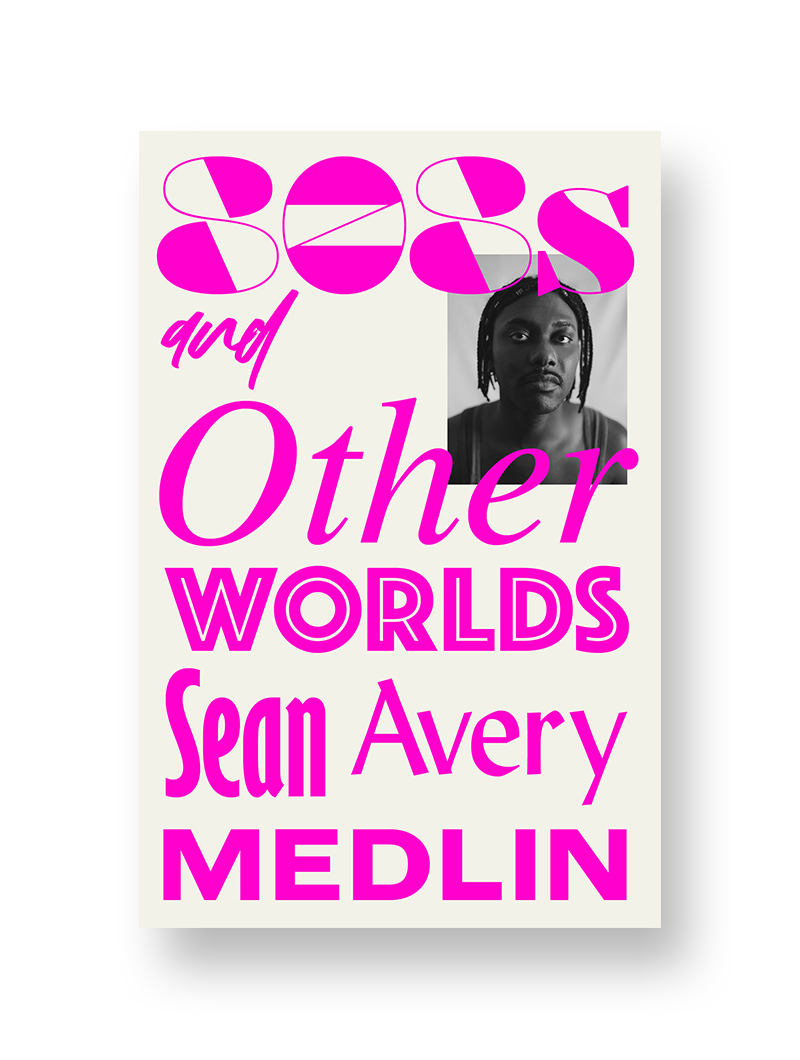 808s and Otherworlds
by Sean Avery Medlin
The Queer Books to Read in 2022 – Dazed
"808s & Otherworlds: Memories, Remixes, & Mythologies purrs with variety and energy, with riffs on Black masculinity, anime, gaming, rap, gender identity, and dislocation in Phoenix's western suburbs. The drum machine in the title (the Roland TR-808) is a perfect tease to the rhythm of Medlin's words rendered in prose."
—Michelle Beaver, The Los Angeles Review of Books
"Don't sleep on the unpredictable 808s & Otherworlds… an elegant mash of memoir, poetry, tales of appropriation, thoughts on Black masculinity, Hulk, Kanye."
—Christopher Borrelli, Chicago Tribune
"The 808, as a sound-making machine, creates what some might say is the part of the beat that you can most feel in your chest, in your limbs, the part that leaves you trembling well after the sound departs. It makes sense, then, that what we have here, is a book that does the same. A book that rattles in the mind long after the final word. A book that has a generous dexterity and playfulness in form, but sacrifices nothing in language, in image, in metaphor. Play this one loud and let it shake whatever dormant corners you've got."
—Hanif Abdurraqib, author of A Little Devil in America, Go Ahead in the Rain, and They Can't Kill Us Until They Kill Us
808s & Otherworlds: Memories, Remixes, & Mythologies announces a bold and incendiary new voice in Sean Avery Medlin. Against the backdrop of the Phoenix suburbs where they were raised, Medlin interrogates the effects of media misrepresentation on the performance of Black masculinity. Through storytelling rhymes and vulnerable narratives in conversation with both contemporary Hip-Hop culture and systemic anti-Blackness, 808s & Otherworlds pieces together a speculative reality where Blackfolk are simultaneously superhuman and dehumanized.
From the gut-wrenchingly real stories of young lovers unmythed by segregation or former classmates appropriating Black culture, to the fantastic settings of Hip-Hop songs and comic characters, Medlin weaves a tapestry of worlds and otherworlds while composing a love letter to family and self, told to an undeniably energetic beat.
Sean Avery Medlin (he/they) is a gamer and Hip-Hop nerd, whose only wish in this world is to watch an unproblematic Black sci-fi T.V. show. Till then, Medlin teaches creative writing and guides cultural work for organizations across the U.S., while also creating rap, poetry, prose, and performance.