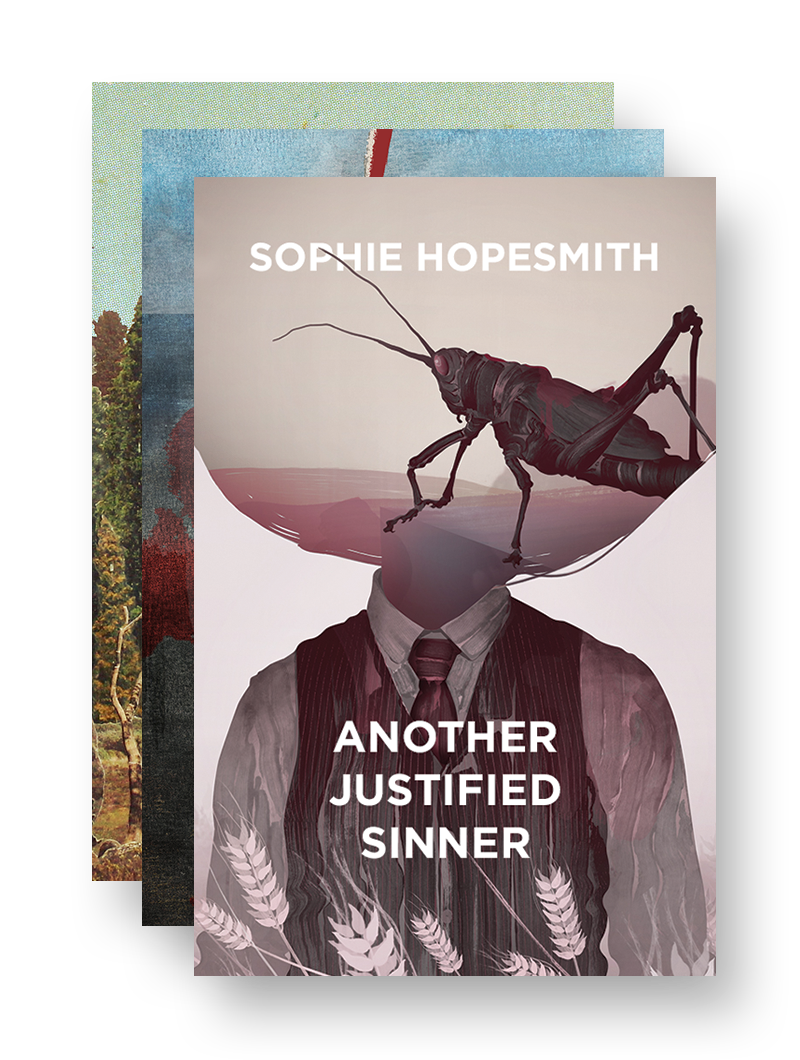 Signed hardback bundle
by all three authors
All three limited edition hardback books. Each one is hand numbered and signed by the author! We won't be reprinting these books – once they're gone they are gone. You'll receive Sophie Hopesmith's Another Justified Sinner in June 2017, Harry Gallon's Every Fox is a Rabid Fox in July 2017, and SJ Bradley's Guest in August 2017. We'll post each book out to you as it is released.
We'll also send you the three exclusive A3 prints featuring the artwork from each book, from illustrators Darren Hopes, Magdalena Szymaniec and Michael Lacey. This is real literary patronage right here. When you put these prints on your wall every one will know… they'll just know.
Not only that, but we'll list your name in the back as a patron of new literature who was a maker, not just a reader.
Out of stock