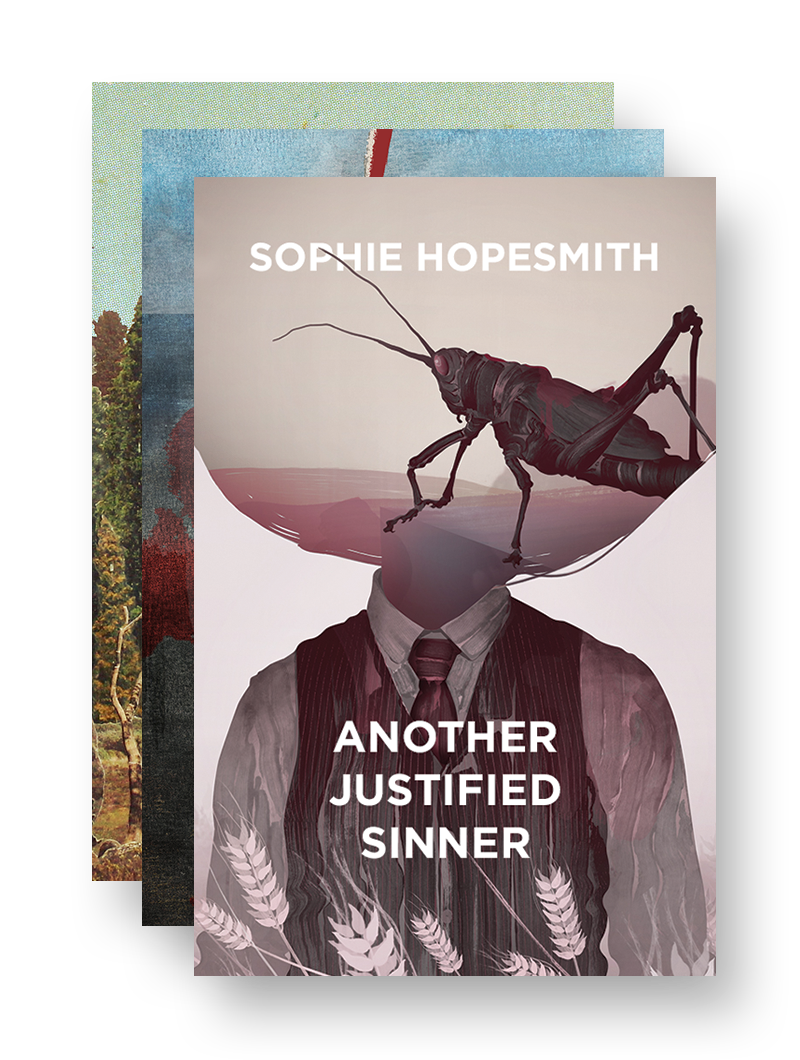 Signed hardback bundle
by all three authors
All three limited edition hardback books. Each one is hand numbered and signed by the author! We won't be reprinting these books – once they're gone they are gone. You'll receive Sophie Hopesmith's Another Justified Sinner in June 2017, Harry Gallon's Every Fox is a Rabid Fox in July 2017, and SJ Bradley's Guest in August 2017. We'll post each book out to you as it is released.
You'll also get an email from Nathan, our Editor, where you can chat and he'll then send you five book recommendations. I mean, it doesn't have to be books either. It could be fine wines (he knows nothing about wine), or expensive hotel rooms (again, nothing), or horse racing (seriously, he runs a literary press, he barely gets out of the house).
We're basically just showing you our gratitude for supporting new literature. Kudos to you! We'll also list your name in the back as a patron of new literature who was a maker, not just a reader.
Out of stock