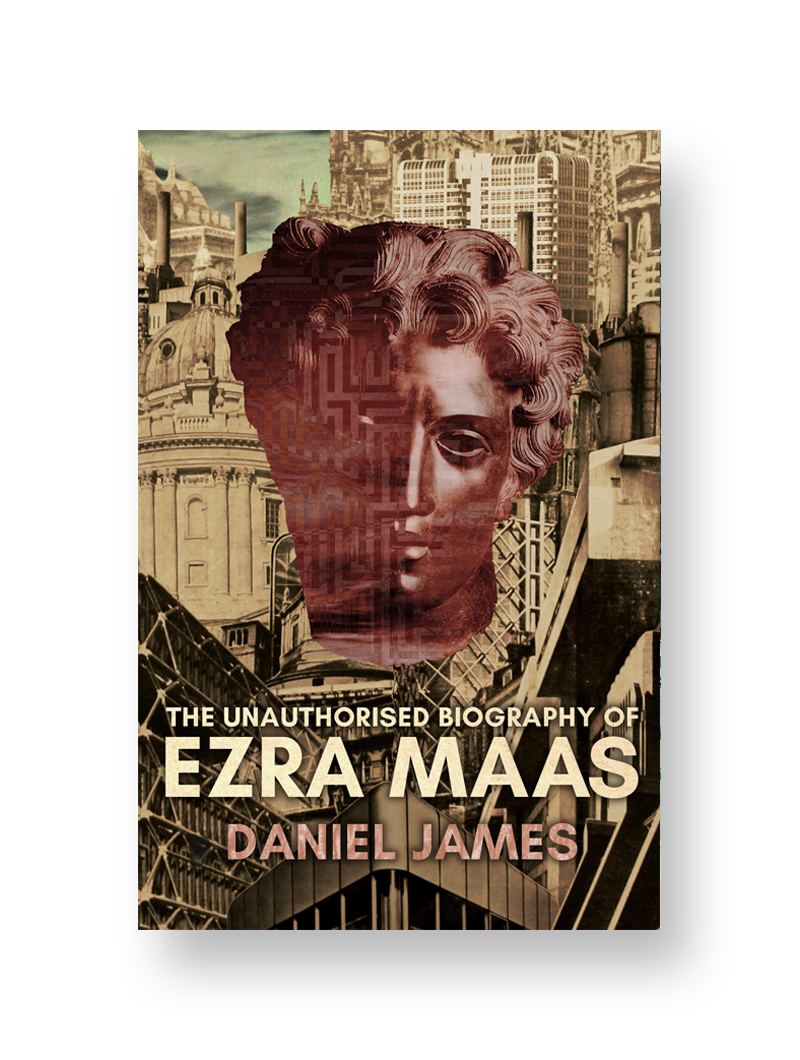 eBook
by Daniel James
This is an advance order for an eBook that will be published in November 2017.
Because you helped make this book happen, we'll include your name in the back. You'll be listed as a patron of new literature who was a maker, not just a reader.
---
Compelling and suspenseful, The Unauthorised Biography of Ezra Maas is the story of a journalist searching for the truth about a reclusive artist through 60 years of unreality. A chilling literary labyrinth, the book combines postmodern noir with pseudo-biography, letters, phone transcripts, emails and newspaper clippings.
Ezra Maas is dead. The famously reclusive artist vanished without a trace seven years ago while working on his final masterpiece, but his body was never found. While the Maas Foundation prepares to announce his death, journalist Daniel James finds himself hired to write the untold story of the artist's life. But this is no ordinary book. The deeper James delves into the myth, the more he is drawn into a nightmarish world of fractured identities and sinister doubles, where art and reality have become dangerously blurred…
Daniel James was born and raised in Newcastle upon Tyne and still calls the city his home. A journalist for a decade, Daniel was a finalist for Young News Writer of theYear in the UK Press Gazette awards. He now works as a PR and Media Manager at Northumbria University, Newcastle. This is his debut novel.
Out of stock