It's that time of year again where we ask some Dead Ink authors and friends what their favourite books of the past year have been and what they're looking forward to in 2021. Let's get going: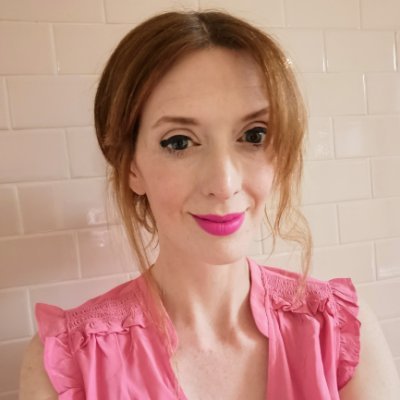 Naomi Booth
Author of Exit Management
Twitter: @NaomiBooth // Instagram: naomi_r_booth
Favourite debut published in 2020
I loved Abi Palmer's Sanatorium (Penned in the Margins). It's an experimental memoir-prose-poem about the writer's experience of different treatments for chronic health conditions. It's witty and wide-ranging (thermal baths, the X-Files and the iconography of the swooning St Teresa are some of its many subjects), while also casting light on the dark side of the "wellness" industry.
Favourite fiction book published in 2020
Shola von Reinhold's Lote (Jacaranda Books) is an extraordinary novel. Lote's narrator, Mathilda, discovers a photograph of a forgotten Black modernist poet, which sets her on a path of discovery that includes champagne theft, art sabotage, and lotus-eating proto-luxury communist cells. This novel is a riot: a decadent exploration of aesthetics that is dazzlingly witty as well as gorgeously imagined.
Favourite non-fiction book of 2020
I was really moved by Nicholas Royle's Mother: A Memoir (Myriad Editions), a tender and beautifully written portrait of family life. Royle's mother was a nurse who lost her younger son to cancer; she later developed dementia. Care for others is at the heart of this book: I read it as a love-letter to maternal care that cherishes the possibility for literary language to function as a kind of love.
Favourite backlist book of 2020
I read Kevin Barry for the first time this year and was totally engrossed by Night Boat to Tangier. I can still hear Charlie and Maurice's voices in my head. Barry's characters and landscapes have that special, paradoxical power of the best realist fiction: it feels "real" in a way that superimposes itself on the reality around you for a long time afterwards.
The book you're most excited about for 2021
I'm excited by the emergence of some new presses in 2021, and very keen to see what they bring: Swift Press will publish The High House, a new novel by prose-stylist-ace Jessie Greengrass; Weatherglass Books (devoted to literary fiction and non-fiction) will publish Isobel Wohl's debut novel, Cold New Climate—introducing an exciting new voice in Wohl; and New Ruins, a collaboration between Dead Ink and Influx Press focussing on the "edge-lands" of literary and genre fiction, will publish Kylie Whitehead's Absorbed, which sounds dark and unsettling and totally irresistible.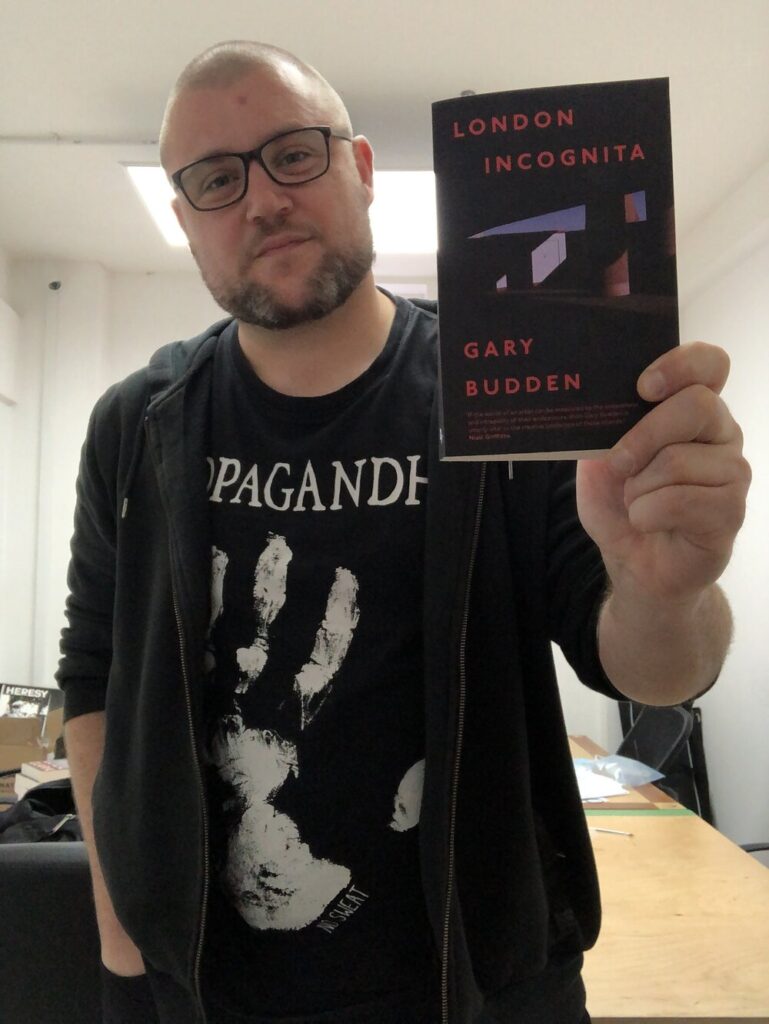 Gary Budden
Author of London Incognita
Twitter: @GBudden2 // Instagram: Gary_Budden
Favourite debut published in 2020
It has to be Boy Parts by Eliza Clark – after the first three chapters of reading the manuscript back in 2019 I knew this book was going to be a hit, and it's wonderful to see such a challenging and confrontational novel do so well this year.
Favourite fiction book published in 2020
Heidi James' The Sound Mirror was the standout novel I read this year, a gripping but painful look at class, motherhood, family, and belonging told via the stories of several generations of women. I loved it – Heidi is one of our very best contemporary authors, creating genuine literature about and for the people often overlooked by the middlebrow and middle-class novel.
Favourite non-fiction book of 2020
I have an ever-growing bookshelf of books about the bands and music I love. I'd like to say something more highbrow, but my genuine favourite non-fiction book of this year has been The Blood and the Sweat: The Story of Sick of It All's Koller Brothers, an oral history of New York hardcore legends Sick of it All.
I also really enjoyed Ghostland by Edward Parnell, tracing the UK's landscapes and its relationship to writers of the uncanny.
Favourite backlist book of 2020
Naples '44: An Intelligence Officer in the Italian Labyrinth by Norman Lewis was a revelation about the possibilities of non-fiction. A book comprised of the journal entries written by Lewis, a British intelligence officer dropped into Naples, Italy, in 1944 it presents the second world war, and war itself, as some obscene and cryptic joke. In a detached but not uninvolved style, Lewis vividly depicts a city brought its needs through warfare and starvation. Some passages are grimly comedic or startling in their absurdity; other sections could be lifted from the best of bleak pessimist horror fiction.
The book you're most excited about for 2021
I have to say the upcoming non-fiction book Secrets: An Exploration by my other half of Influx Press, Kit Caless. We've had many conversations in the officer about the crazy lies people maintain at both personal and state levels, and I can't wait to read the finished product.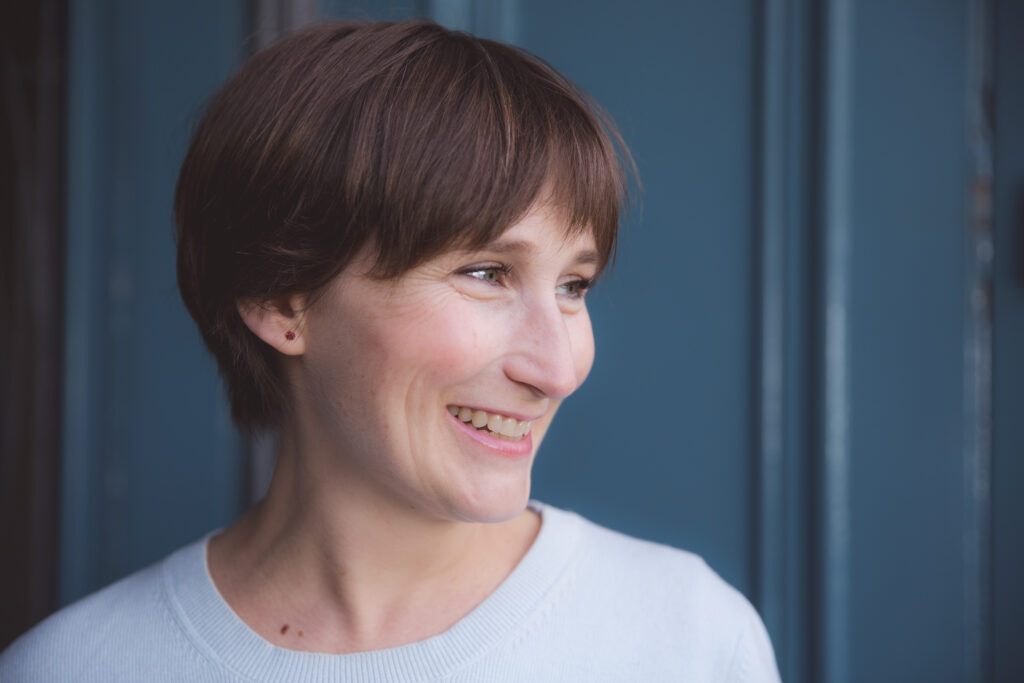 Alison Irvine
Author of Cat Step
Twitter: @AlisonMIrvine
Favourite debut you read this year
Grief is the Thing with Feathers by Max Porter. Inventive, simple and moving, this is a stunning debut.
Favourite fiction book you read in 2020
Olive, Again by Elizabeth Strout. I feel as if Elizabeth Strout comes at the meaning of life from the sides. Her skill is in writing about the everyday through her quirky and eccentric characters while hitting you with life's truths when you're least expecting them.
Favourite non-fiction book, read this year
Red Dust Road by Jackie Kay. This tale of Kay's search for her birth parents is told with humour and love and compassion. I love Kay's writing style. It's simple and beguiling yet packs a punch.
Favourite backlist book of 2020
Home by Marilynne Robinson. I love Robinson's delicate characterisations and masterly storytelling. This is a heartbreaking and profoundly moving novel.
The book you're most excited about for 2021
Luckenbooth, Jenni Fagan. I've read a lot of good things about Jenni Fagan but haven't read any of her work. So I'm really looking forward to reading this.
Friends of Dead Ink…
Alice Slater (Writer, Editor, co-host of What Page Are You On?)
Twitter: @Alicemjslater // Instagram: Alicemjslater
Favourite debut published in 2020
Boy Parts by Eliza Clark (Influx). I think of the narrator of this transgressive debut as "Patrick Bateman in an E-cup." Violent, uncomfortable, strange, smart. I lapped it up.
Favourite fiction book published in 2020
Short stories are my thing, so it would be remiss of me not to include a collection, even though this is also a debut: You Will Never Be Forgotten by Mary South (Picador). South's witty work explores the impact of both speculative and everyday technology on grief, love, sex and the fragility of the human condition. Very George Saunders.
Favourite non-fiction book of 2020
Tiny Moons by Nina Mingya Powles (The Emma Press) without a doubt. It's a dinky travel and food diary about eating, thinking, writing and reminiscing in Shanghai. It's a mouthwatering delight.
Favourite backlist book of 2020
I kicked off my year with Homegoing by Yaa Gyasi (Penguin) and I think it's remained my fav backlist of the entire year. It's an ambitious, sprawling novel that crosses both oceans and centuries. An incredible achievement.
The book you're most excited about for 2021
I cannot possibly choose between The Last House on Needless Street by Catriona Ward (Viper) – gothic, weird, and already has a fan in Stephen King – and Yes Yes, More More by Anna Wood (Indigo) – northern short stories full of boozy fun and warmth. 2021 is going to be an excellent vintage for new books.
Zeba Talkhani (Author of My Past Is a Foreign Country)
Twitter: Zebatalk // Instagram: Zebatalk
Favourite debut published in 2020
Boy Parts by Eliza Clark really stood out for me for its confident, defiant writing. I enjoyed how outrageous and self-aware it was, a gripping debut. I look forward to more books by Clark.
Favourite fiction book published in 2020
2020 has been a great year for fiction and while I've read some excellent novels, it's Sea Wife by Amity Gaige that's really stayed with me. It's a story of marriage, motherhood, fear, grief, depression, loss, sea voyages, secrets that can break a family forever, father-daughter relationship and more. Gaige covers a lot of ground and the shift in narrative between the wife's memories and the husband's journals is masterfully done.
Favourite non-fiction book of 2020
A Ghost in the Throat by Doireann Ní Ghríofa is brilliant. I read it as memoir but since it's genre bending, I would also like to add Memorial Drive by Natasha Trethewey to the mix for good measure. Trethewey writes about losing her mother to domestic violence when she was 19 years old and goes where many writers haven't. I read the last third of this book through tears.
Favourite backlist book of 2020
I came across Lily King this year through her latest novel (Writers & Lovers) and loved it so much I had to go back and read more of her work. I'm so glad I did because this led me to Euphoria, a fictionalised account of the fieldwork conducted by anthropologiest Margaret Mead along New Guinea's Sepik river in 1933. It's a story of endurance, love, marriage and fate.
The book you're most excited about for 2021
I've been very restrained so far but no more. I can't name just one as I'm equally excited for Fragile Monsters by Catherine Menon, The Role We Play by Sabba Khan, Brown Baby by Nikesh Shukla, How We Met by Huma Qureshi, The Mismatch by Sarah Jafari and How to Kidnap The Rich by Rahul Raina.
David Coates (Events Manager, Blackwells Manchester)
Twitter: @OziasMidwinter // Instagram: Ozias_Midwinter
Favourite debut published in 2020
I've been banging on about Eliza Clark's BOY PARTS so much this year that I almost went for something else, but that would make me a liar. I read a proof of this back in February and fell in love with it straight away. In a fantastic year for books, nothing managed to knock it from my top spot. Incredibly dark and funny, it's a ridiculously good debut and I was overjoyed when Blackwells made it their fiction book of the year.
Favourite fiction book published in 2020
It might have been a crappy year in the real world but it's been an amazing 12 months for fiction. I've read so many great new titles but I'm going to go with Eley Williams' THE LIAR'S DICTIONARY. I can't recommend this book highly enough – it's a ridiculously enjoyable and playful novel which revels in the joys and absurdities of language. It made me laugh out loud so much that at one point my wife came in to check I was okay.
Favourite non-fiction book of 2020
I'm often embarrassed about how little non-fiction I read but if even if it was all I read I'm pretty sure my answer would still be the same. Carmen Maria Machado's IN THE DREAM HOUSE is a masterpiece. An absolutely stunning memoir which manages to create a beautiful work of art from an horrific and abusive relationship.
Favourite backlist book of 2020
I read Elif Batuman's THE IDIOT over Summer and I didn't want it to end – 400+ pages long and I'd have been happy if it was double that. There's little plot to speak of but it's chock full of witty observations and is just an absolute delight to read. It's also extremely funny.
The book you're most excited about for 2021
The book coming out next year that I had most been looking forward to was Yaa Gyasi's TRANSCENDENT KINGDOM (March 2021). I was so excited about it that I got impatient and ordered a US copy which has now been read and it didn't disappoint. Much more intimate than 'Homegoing', it's a beautiful book about addiction, loss and grief filtered through family, science and religion. There's also a new picture book from my favourite children's author and illustrator Nadia Shireen, BARBARA THROWS A WOBBLER, which I can't believe I have to wait until April for!!
Terri-Jane Dow (Writer, Reviewer)
Twitter: @Terrijane // Instagram: terri_jane
Favourite debut published in 2020
Eliza Clark's BOY PARTS – obviously. I've talked everyone's ears off about it, bookclubbed it, and forced it into hands far too delicate for it. Visceral and horrible and excellent.
Favourite fiction book published in 2020
Another horrible book – sorry. Marieke Lucas Rijneveld's The Discomfort of Evening has lived inside my brain for months now. It needs so many content warnings, but it's really a book about grief and the trauma it can inflict. It's not an easy read at all, and some parts are genuinely difficult to get through, but it's so worth it. Leading up to the end, I hoped the thing I thought might happen didn't. It did, and I was heartbroken at how perfect it was.
Favourite non-fiction book of 2020
Nina Mingya Powles' Tiny Moons, which was a joy to read and made me hungry. I read it when I was missing travelling (it's been so long now that the "missing" feeling has gone, and I no longer remember what it's like to be further than ten minutes from my house), and Nina's writing completely transported me to Shanghai, now firmly on my post-vaccination travel list.
Favourite backlist book of 2020
I finally read George Saunders' Lincoln in the Bardo at some point mid-lockdown, and WHYYY did no one tell me it was totally up to all the hype? Disappointed in all my pals because it is so, so great.
The book you're most excited about for 2021
Bryan Washington's Memorial, which I can't wait to talk to more people about. The writing is so beautiful. And Daunt's reissue of Marian Engel's Bear, because I really want to dig past the bear sex and talk about HOW PERFECT it is on loneliness and trying to escape it.
Hope Ndaba (Publicist & Reviewer)
Twitter: @hopeisreading // Instagram: blackbookbitch
Favourite debut published in 2020
Rainbow Milk by Paul Mendez! I still remember the feeling of reading this book for the first time, being pulled in so deep by the rich history, culture and intense emotion that drives the story. I really appreciated how Mendez didn't shy away from powerful truths and explored complex themes such as race, class, religion, sexuality and gender throughout generations. I'm looking forward to seeing what else Mendez creates!
Favourite fiction book published in 2020
Shout out to Eliza Clark's Boy Parts for adding some spark to 2020! I had seen the book all over Twitter, but it isn't until Eliza refers to the boy working at Tesco as the 'Oscar Isaac of random boys who work in Tesco' that I really and truly fell in love with this book. This line was just a taste of what was to come – a novel full of spicy one-liners, the glimmer of youth, desire, female rage and critiques on art and society.
Favourite non-fiction book of 2020
My favourite non-fiction of 2020 is definitely Lola Olufemi's Feminism, Interrupted. This pocket- sized book is the perfect refresher or a primer on feminism which seeks to reclaim the movement from consumerism and re-establish the movement as a weapon for fighting against injustice. Olufemi explores state violence against women, transmisogyny, reproductive justice and a whole lot more and there are great references in the book which provide a great starting point for further in-depth research.
Favourite backlist book of 2020
I read André Aciman's Call Me by Your Name this summer and until this day, I think of Elio and Oliver's warm and heartrending affair. I loved being able to see Oliver through Elio's eyes and experience the heady, slow burn of their relationship through Elio's loving and perceptive observations. Every kiss, look, touch and scene Aciman writes is written with intention and purpose which culminates in a rather bittersweet ending.
The book you're most excited about for 2021
Choosing just one is difficult but I'm going to go for Caleb Azumah Nelson's Open Water. It's rare for a book to make me feel as though I've been undone, stripped and left exposed but that's what it felt like to read Open Water. It's easy to see a love story shimmering on the surface but this is a mighty debut novel on finding love and losing it, navigating this world in a Black body that is always perceived and judged but never cared for or held with tender hands. This novel explores Black masculinity in a way that is raw and so kind which is something we need to see more of Nelson is a rising star and I'm so excited to witness this book become a classic.