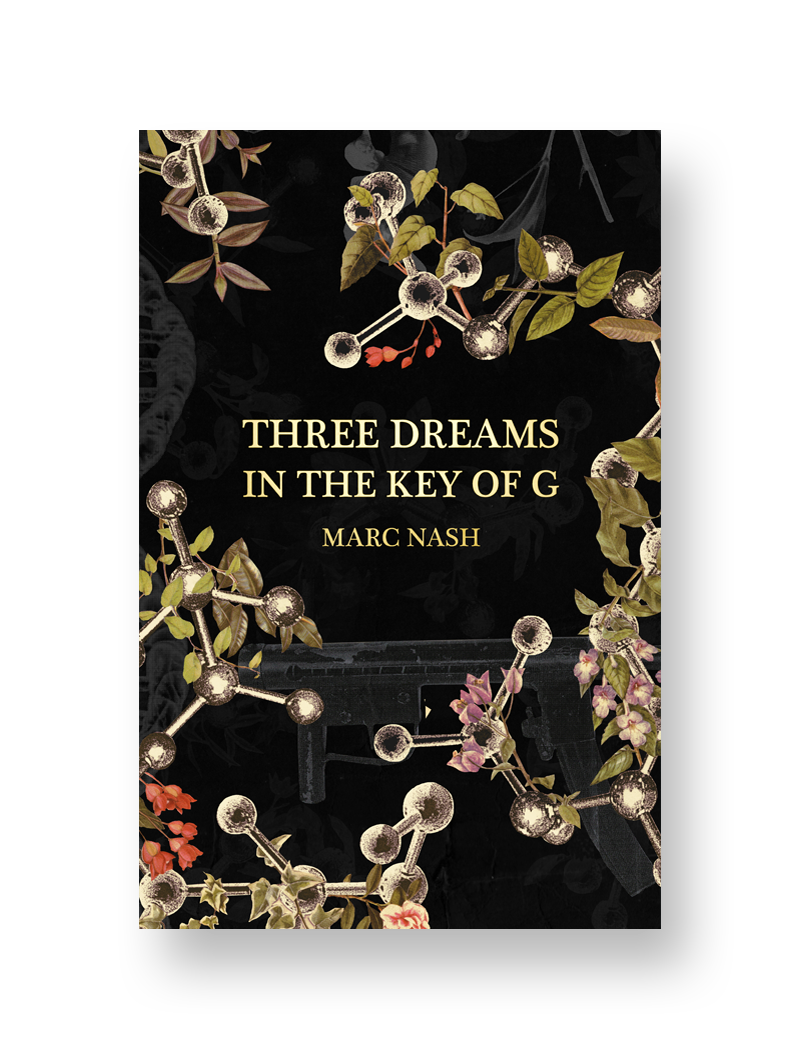 eBook
by Marc Nash
This is an advance order for an eBook that will be published in October 2017.
Because you helped make this book happen, we'll include your name in the back. You'll be listed as a patron of new literature who was a maker, not just a reader.
---
In peace-agreement Ulster a mother rears her two daughters, as her husband is decommissioned from his violent paramilitary past.
In Florida a septuagenarian runs a community refuge for women – only the authorities have surrounded it as a threat to national security. In laboratories all over the world the human genome is being dissected and decoded.
In Three Dreams in the Key of G three female voices – Mother, Crone and Creatrix – unknowingly influence each other's fates as each battles to assert themselves and discover their voices in hostile environments.
Marc Nash has published five collections of flash fiction and four novels, all which look to push narrative form and language. He also works with videographers to turn some of his work into digital storytelling. He lives and works in London in the NGO realm.
Out of stock