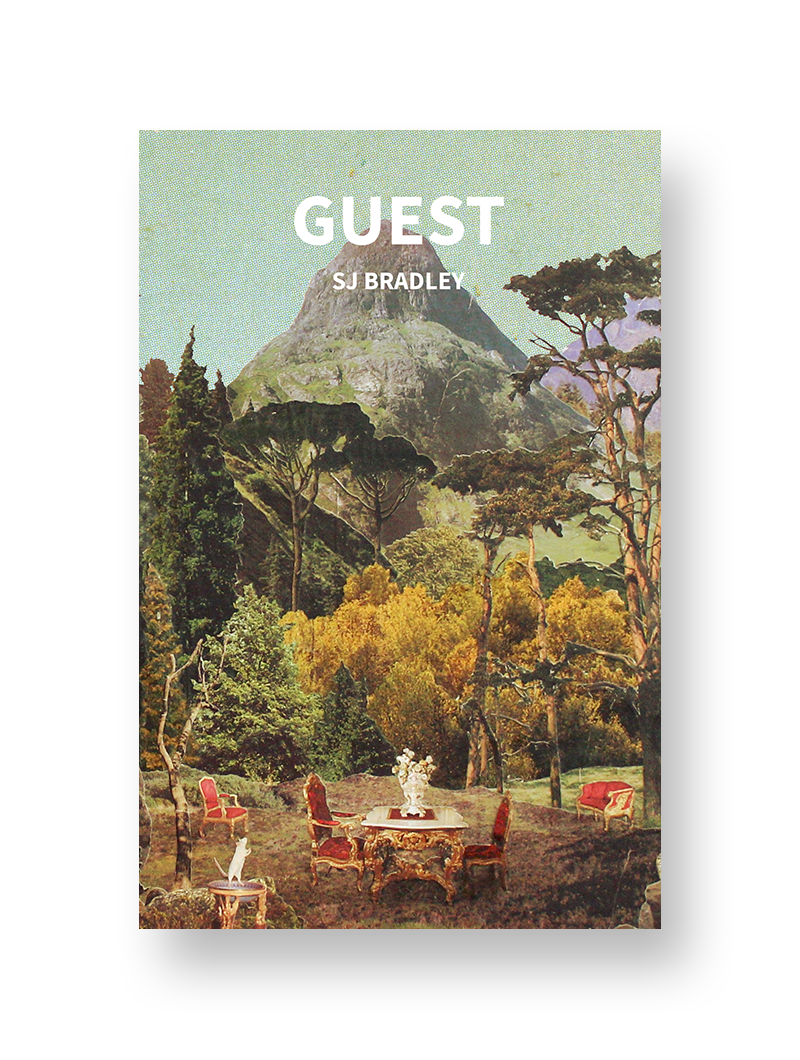 Guest
by SJ Bradley
This is an advance order for a paperback book that will be published in August 2017.
Because you helped make this book happen, we'll include your name in the back. You'll be listed as a patron of new literature who was a maker, not just a reader.
---
Samhain is a young, angry and bewildered squatter living in an abandoned hotel in the North of England. One day he receives a message: his father – a man he never knew – was an undercover policeman infiltrating the Green movement of the 80s. What's more, he finds out that he too is now a father.
As Sam leaves for Europe, he pursues freedom and flees from his responsibilities. Responsibility, however, is hard to escape. Guest is a story of disillusionment, protest and, eventually, redemption.
SJ Bradley is a writer from Leeds and one of the organisers behind Fictions of Every Kind. She was shortlisted for the Willesden Herald Short Story Prize and was shortlisted for the Gladstone Writers in Residency Award. Her debut novel, Brick Mother, was published by Dead Ink in 2014.
Out of stock